Welcome to Q40 Farm.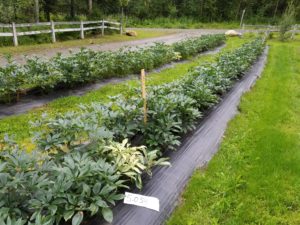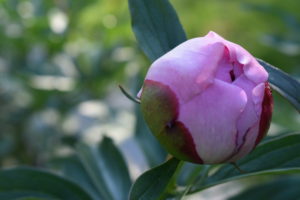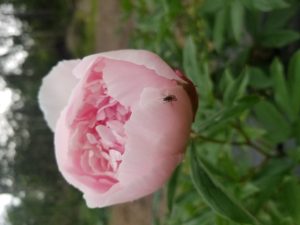 It sounds a little strange, we know.  Q40 Farm?  What's that? True confession, although it truly is a farm. Farm 407, tract 998 in Palmer, Alaska as registered with the United States Department of Agriculture to be specific.  Our true objective with this farm is  not to raise any particular crop, (but we do), it is not to  generate money to send our kids to college, (but it will,… we hope) it is not primarily to ,  and to associate with and network, and laugh and cry with the wonderful farmers in the  Alaska Peony Cooperative, (but we do, and they are amazing!)  it is not even to grow the most beautiful peonies that nature can produce, (but we do). Our main objective, our primary love and the bare "roots" our farm, is to raise the very best kids and grand kids in the world!  and to have them pass this tradition on from generation to generation.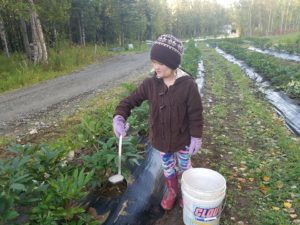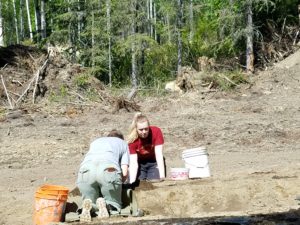 What better way to raise kids than to teach them to love work, love nature, and love God's wonderful world and to be a wise steward of this incredible world,…. to   be attentive caretakers of their  bodies and nature,… what better place  working on  these qualities than on  a good old fashion farm. Dirt, Weeds, Compost and Manure …. all strengthen their bodies, minds and spirit through manual labor. Tilling, weeding,  and water 1500+ peonies brings out the very best in kids, and flowers. It strengthens their muscle, mold their minds  and stimulates creative thoughts giving them time to think, ponder, play and pray.  Letting kids tromp through the woods, climbing trees, roll rocks, walk dogs, pull weeds, ride 4-wheelers, driving tractors and mowers, riding bikes and pigs, chasing chickens  and chopping wood is not just a way to teach farming, but to develop a love for nature, mother earth and all that is truly beautiful.  Learning that  in weeding or in life it is most enjoyable when you bring a friend along. After all-
"Alone in the moonlight, is better when you are not."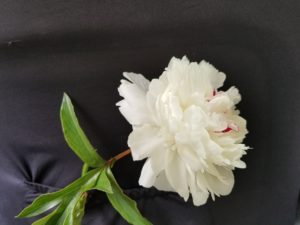 What is Q40?
It is our way of referring to our home and as  close as we can get to a low impact sustainable lifestyle…. it is  a Quonset Hut on 40 acres situated in the most beautiful spread of God's green, and often cold and white,  earth.
Q40 is more than  a farm, it is the soil for our family roots. It is a life time of work projects for our kids and grand-kids.  Grand-kids we don't even have right now, but which we are planting the cover crop for. — We know some day, if we build the funnest most beautiful place to romp and stomp, reflect and run,… a tree here, a flower box there laced with time together, and fun memories;  if we  focus on building  character and confidence along with the chicken coop, honest work and responsibility while weeding,  nurture regularly with love, kindness, individual freedom, creative thinking and respect for life … our kids will come back,  just like the quality roots we have planted. No matter how messed up and confused the boarders of countries become, No matter how contradictory and corrosive the  commentaries and pundits, there will always a place to call home. Always place where the "weeds need to be pulled out" both in the mind and in the soil, a place where they have their roots planted and protected. A place where no matter how cold or dark the winter, spring will come; their family roots and peony roots will come back year after year, blooming with all the beauty and splendor God intended.  A place we call "Q40", a place where we have sunk our roots, pounded nails, painted,  tilled the soil, watched chicks hatch and moose wonder, a place we call home.
Below is a link to an article provided by the Anchorage Daily News about the history of Quonset Huts in Alaska.
Quirky Quonsets: Anchorage Daily News